Horizontal Action "Spatial Planning" Support 3
The project aims to support objectives assigned in the Horizontal Action (HA) "Spatial Planning" of the EUSBSR, co-led by HELCOM and VASAB and it builds on the coordination activities started within the previous HASPS projects: HASPS​ (2015/2016) and HASPS 2 (2016/2018).
The project involves related activities of both partners to improve coordination, stakeholder involvement and achievement of the strategic targets of the HA Spatial Planning by:
enhancing the links between HA "Spatial Planning" and implementation of the Regional Baltic MSP Roadmap and EU MSP Directive (2014/89/EU);
strengthening an outreach and integration of HA "Spatial Planning" to other regional and European activities;
promoting and enabling future flagship projects.
The main focus of HA "Spatial Planning" in previous years has been the introduction and implementation of MSP by the EU member states around the Baltic Sea. Taking into account the ongoing progress on MSP, HASPS 3 will make sure that the strategic target has been achieved by the end of the project, i.e. 2020/21. The activities will also consider focus areas of regional cooperation after 2020, especially the upcoming revision processes of EUSBSR Action Plan and Regional MSP Roadmap, as well as the HELCOM Baltic Sea Action Plan.

For more information, please contact:
Lotta Ruokanen
Professional Secretary
(Pressure, Agri, MSP)
lotta.ruokanen@helcom.fi
+358 40 5050 392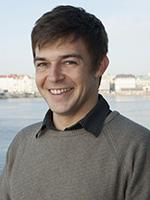 Florent Nicolas
Project Coordinator – Data Expert (HASPS 3, CSHIPP)
florent.nicolas@helcom.fi
+358 40 668 3145
Skype: helcom66​​