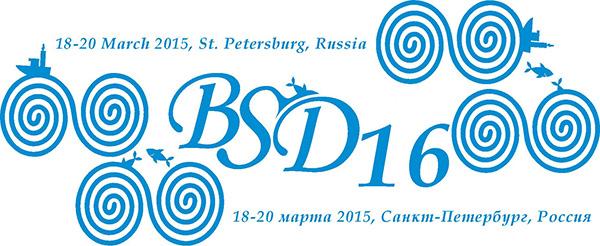 XVI International Environmental Forum "Baltic Sea Day" will be held on 18-20 March 2015 in St. Petersburg, Russia.
The Forum has traditionally been a good alternative platform which allows for global as well as regional environmental dialogue without any restrictions.
Baltic Sea Day, with its participants from all sectors of the Baltic society is ready to continue the fruitful cooperation for ahealthy Baltic Sea in the best traditions of our big Baltic family. The Forum has been successfully organized in 15 consecutive years.
KEY TOPICS
Topics in focus in 2015 will cover the general directions within HELCOM agenda during the next two years. Main topics will be presented to the wide Baltic audiences on the plenary session for discussion:
Summary of significant projects and processes in the region, 
such as
ROUND TABLES
Sessions, or round tables, will be devoted to:
Energy efficiency
Green agriculture
Marine litter
Sustainable sewage sludge handling

Best practices of environmental education
and other key environmental topics.
Traditionally representatives of administration, science, business, NGOs, mass-media all take part in the Forum. We are expecting a high level of representation from HELCOM countries at the Forum in 2015. We are also planning to invite our partners from other regions outside the Baltic to share our Baltic experience.
Participation in the event is free of charge for all participants.
Full programme is available in the dedicated webpage
CONTACT INFORMATION
"Ecology and Business", St. Petersburg, Russia
Tel/fax: +7 812 430 93 06
E-mail: bsd@helcom.ru
Practical issues : Ms.Bobyleva Natalia
bobyleva@helcom.ru
Programme issues: Ms.Ekaterina Vorobyeva
vorobyeva@helcom.ru