HELCOM's Role in Bridging Agriculture and Environment
HELCOM's Role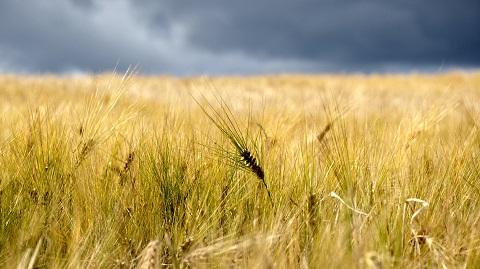 Linking Environmental Challenges and Agricultural Sector Realities
​Traditionally HELCOM has addressed prevention of pollution from agriculture both through general legal requirements set in part 2 of Annex III of the Helsinki Convention (1992) as well as through supporting implementation of other frameworks in the region, e.g. EU Nitrate Directive, Industrial Emissions Directive, Common Agricultural Policy, EU Strategy for the Baltic Sea Region etc.
These days HELCOM has increasing cross-sectoral collaboration on agricultural issues, ensuring multi-voiced discussion to further prosperity across the region without unnecessary harm to our beautiful, plentiful Baltic Sea.
Balanced fertilization to reduce nutrient losses
Efficient manure management is one of the most important ways to reduce nutrient loading to the Baltic Sea. Treating manure not as waste but as a resource means that the valuable nutrients contained in manure are fully considered when fertilizing crops.
Nutrient bookkeeping is an excellent tool to assure effective nutrient management. The lack of advanced manure standards has been identified as one of the main obstacles in introducing farm-level nutrient bookkeeping in the Baltic Sea region. That is why advancing of national standards for nutrient content in manure is a priority for HELCOM.
Agri group working to achieve the targets of the Baltic Sea Action Plan
Agriculture is one of the core areas of HELCOM operations. The major reductions of nutrient inputs from farming as well as introduction of measures to curtail phosphorus and nitrogen losses are both stipulated in the Baltic Sea Action Plan. The regular activities on collection and analysis of data on nutrients inputs 
ensure the follow-up on land-based pollution issues in a regional context. Through the Group on Sustainable Agricultural Practices (AGRI Group), HELCOM enhances the dialogue between agricultural and environmental authorities on the development and application of sustainable agricultural practices with the least environmental impact on the Baltic Sea.
In developing coordinated measures to address pollution inputs from agriculture HELCOM is actively cooperating with the EU Strategy for the Baltic Sea Region and its relevant priority areas:
Nutri – Reducing nutrient inputs to the sea to acceptable levels

Bioeconomy – Agriculture, forestry and fisheries​