The aim of the HELCOM Baltic Sea environment fact sheets (BSEFS) is to provide information on the recent state of and trends in the Baltic marine environment. The Baltic Sea environment fact sheets are compiled by scientists in various research institutes around the Baltic Sea.
These fact sheet provide supplementary information to the HELCOM core indicators which have been developed for following up on progress towards reaching the ecological objectives defined in the Baltic Sea Action Plan and the Good Envionmental Status (GES) under the EU Marine Strategy Framework Directive.
Baltic Sea environment fact s​heets lack quantitative targets for measuring progress towards good ecological/environmental status and thus do not qualify as core indicators, however, they do provide important supporting data and information for core indicators and other HELCOM assessment products.
View biodiversity related
Baltic Sea Environment Fact Sheets here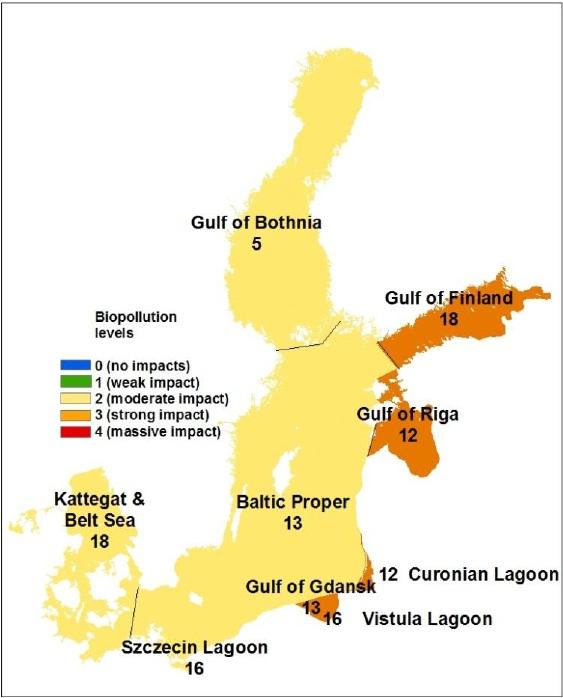 Biopollution level in the assessed sub-regions in the Baltic Sea. Numbers indicate the number of impacting non-indigenous species in an assessment unit (with BPL>0). BPL may get values from 0 to 4.