Regional Action Plan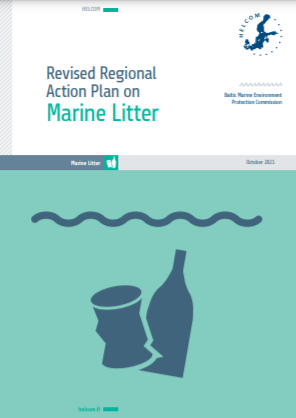 ​Latest Developments
The revised HELCOM Regional Action Plan on Marine Litter was adopted in the 2021 HELCOM Ministerial Meeting (HELCOM Recommendation 42-43/3). This updated Action Plan is developed based on lessons learnt from the implementation of the first Regional Action Plan adopted in 2015 and on the best available information on amounts and composition of litter found in the coastal and marine environments as well as its sources and pathways to the Baltic Sea. Thus, the list of actions contained in the Action Plan represents areas where, to the best knowledge, the Contracting Parties need to act.
The regional implementation of the Action Plan will now be led within HELCOM by the Sea-based Pressures Working Group, who will also coordinate it with relevant subsidiary bodies to enable their substantial contribution.
Following the requirements of the Action Plan, the implementation plans for each of the action in the Action Plan have been drafted, and the progress of work is addressed on a regularly basis.

Background
In 2020 the revision process of the 2015 HELCOM Regional Action Plan on Marine Litter was initiated (HELCOM Recommendation 36/1).
Following decisions taken during the Meeting of the Heads of Delegation in 2020 (HOD 59-2020), an analysis of the status of implementation of regional actions in the 2015 Action Plan together with a study of reasons why relative progress was achieved in some actions was conducted. In addition, an analysis of the implementation of national voluntary actions was carried out. Finally a drafting group for the revision of the Action Plan was set up, who after two meetings and additional correspondence work managed to produce a revised draft which was eventually finalise by the Pressure Group before its endorsement at HOD 60-2021 and subsequent adoption in 2021 HELCOM Ministerial Meeting.
Actions in the Action Plan are divided into two themes: (i) actions to combat land-based and
(ii) sea-based sources of marine litter which include also actions on removal and disposal of
litter already present in the marine environment. Actions aimed at reducing input of litter
by means of smart production as well as education and outreach are integral parts of these
themes. Contracting Parties will continue regional and national work to increase public
awareness and literacy on occurrence and harmful effects of marine litter as well as on
measures to prevent plastic pollution of the Baltic Sea.
Documents