EMPEREST – Eliminating Micro-Pollutants from Effluents for Reuse Strategies
PFAS (Per- and polyfluoroalkyl substances) discharge management is one of the most pressing environmental challenges in the Baltic Sea Region. Currently, large gaps in monitoring data make informed decision-making on a regional scale difficult. Although a new group-restriction proposal for more than 10 000 related per- and polyfluorinated substances has been submitted to the European Chemicals Agency (ECHA), the PFAS problem is far from over. The potential new restrictions can only prevent future pollution, they will not address the existing hotspots and the aquatic environments that have already been affected.
The EMPEREST project, which supports local authorities, service providers and policy-making community by strengthening the sustainable water management cycle, is funded by the Interreg Baltic Sea Region Programme 2021–2027. The project budget is 5 432 044 EUR (ERDF co-funding: 4 345 635 EUR).
Approach
The EMPEREST project aims to put together the methodological recommendations for monitoring and assessment of PFAS in the aquatic environment, which could be used in the future to establish regional monitoring guidelines and assess the pollution situation in the Baltic Sea region. The holistic approach of the project to the elimination of PFAS and other persistent organic pollutants incorporates regional strategies for monitoring and assessment, technological advances in wastewater treatment, and risk management assessment for cities.
The project has four activity strands to fulfil its aims:
The project in close cooperation with HELCOM will first draft and then pilot methodological recommendations to monitor and assess the PFAS group in the aquatic environment. These recommendations aim to harmonize the PFAS monitoring in the Baltic Sea region and will be used in the science-policy dialogue by relevant stakeholders.
Local authorities will address the subject of PFAS at the city level by developing a risk assessment framework to identify and assess PFAS-related risks and propose relevant mitigation strategies locally.
Two mobile pilot containers with advanced treatment technologies will be built and piloted to evaluate their effectiveness and economic viability to remove micropollutants from wastewater effluent. The aim is to demonstrate the cost-efficiency of these technologies to other water utilities in the region and to support them in making informed investment decisions in the near future.
To support these activities, the project will assemble a training package for national and local authorities and public service providers about organic micropollutants, which can be used to strengthen the water sector's overall resilience to emerging risks. The training package will include general and advanced information in the form of presentations, recordings, and short educational videos, some of which could also be used by the general public.
Partners
Union of the Baltic Cities Sustainable Cities Commission c/o City of Turku (FI)
Baltic Marine Environment Protection Commission – Helsinki Commission (HELCOM) (FI)
University of Tartu (EE)
Berlin University of Technology (DE)
Turku University of Applied Sciences (TUAS) (FI)
Gdańsk Water Utilities (PL)
Water and Sewage Company Ltd of Szczecin (PL)
Tartu Waterworks Ltd (EE)
Tallinn Water Ltd (EE)
"Kaunas water" Ltd (LT)
Turku Region Wastewater Treatment Plant (FI)
DWA German Association for Water, Wastewater and Waste DWA Regional group North-East (DE)
Environmental Centre for Administration and Technology (LT)
City of Riga (LV)
Project duration
The project will run from January 2023 to December 2025.
Resources
Project website: https://interreg-baltic.eu/project/emperest

Contact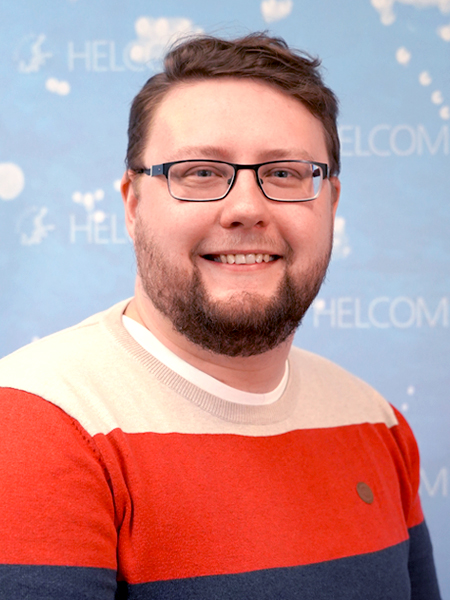 Markus Raudkivi
Project Coordinator (EMPEREST)
markus.raudkivi@helcom.fi