BASE – Implementation of the Baltic Sea Action Plan in Russia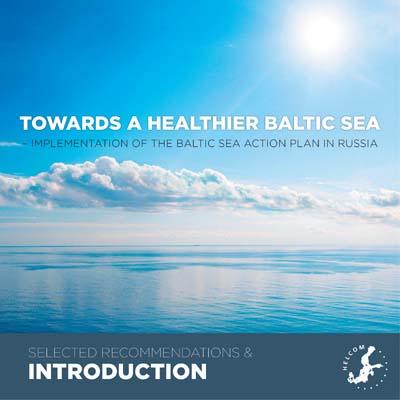 HELCOM BASE (2012-2014) is a project funded by the EU with a budget of 2,5 M€. BASE supports the implementation of the Baltic Sea Action Plan (BSAP) in Russia. It is managed by the HELCOM Secretariat and St. Petersburg Public Organization "Ecology and Business".
BASE is utilizing the experience and results of the activities by the BALTHAZAR Project (Phases I and II). BASE takes the cooperation achieved within BALHAZAR further and addresses altogether three priority areas of the HELCOM BSAP: eutrophication, hazardous substances, and biodiversity and nature protection. Within BASE, monitoring activities to support and measure the implementation progress within the abovementioned segments are also being carried out.
The pilot projects (components) are implemented by experts from Russia with the support of EU experts