Human Activities and Pressures
LINKAGES BETWEEN HUMAN ACTIVITIES AND PRESSURES
The matrix visualizes linkages between human activities and pressures affecting the Baltic marine environment. It also gives an overview of human activities on a regional scale that can be utilized in MSP processes.
Human activities and pressures identified in the matrix acts as regional lists for the Baltic Sea an d serves both MSP and environmental assessment needs. The listing of human activities gives also insight to the future development of the marine use.
The matrix can be downloaded from here.
HELCOM AIS EXPLORER
With part funding from the EU co-funded HASPS projects and Baltic SCOPE, HELCOM developed in 2016 a pilot for the web based HELCOM AIS Explorer tool which allows you to compare, by ship type and date, Baltic Sea shipping traffic intensity maps.​ In 2018, the data displayed by the tool was updated to cover the whole Baltic Sea Region.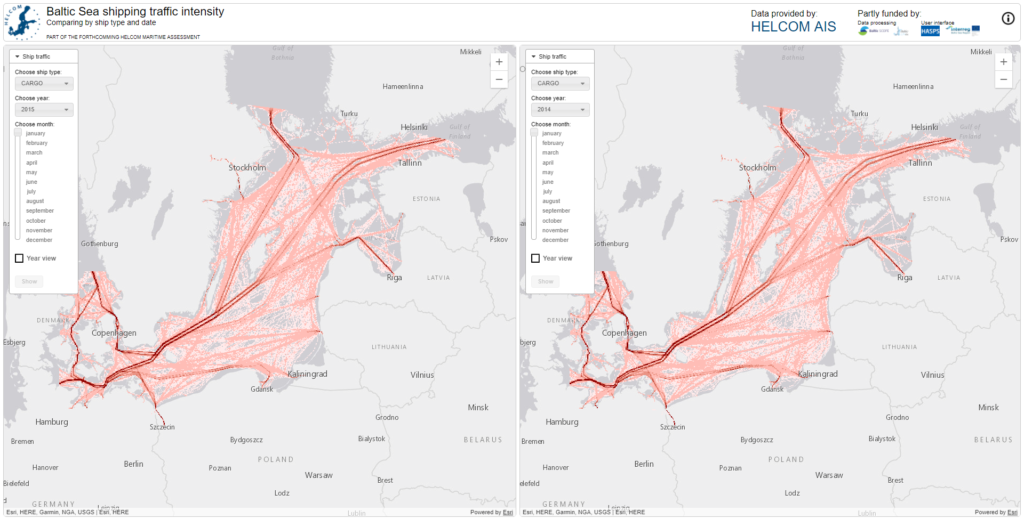 ​​