---
About the Baltic Sea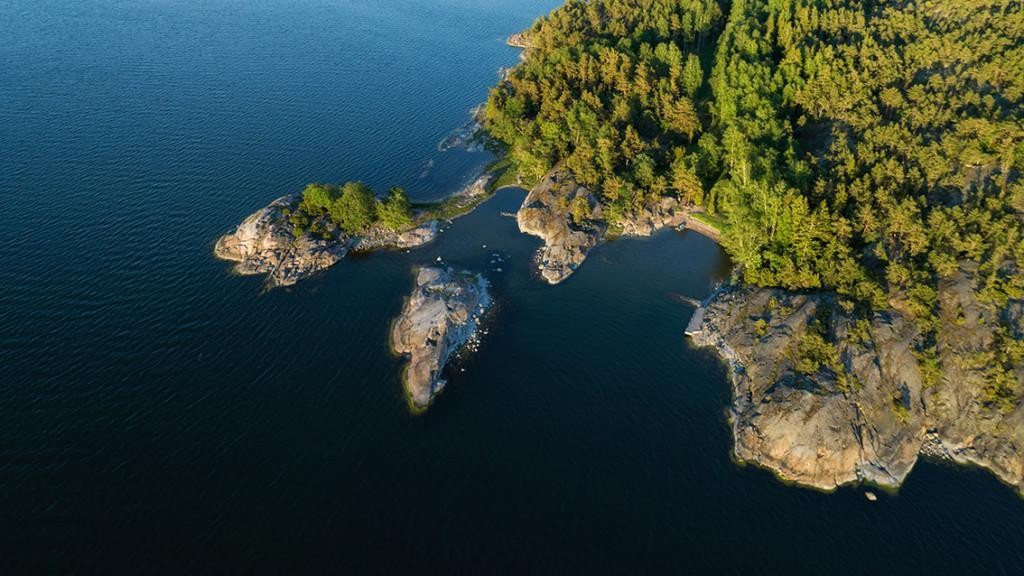 Photo credits: Adobe Stock
The Baltic Sea is one of the largest brackish water areas – or of low salinity – in the world, with a surface area of 420,000 km2. The water catchment area of the Baltic Sea is about four times larger than its surface area and is inhabited by around 85 million people. Geologically, the Baltic Sea is very young. The recent configuration of the Baltic Sea, with a connection to the North Sea, was established during the Littorina transgression between 7,500 and 4,000 years before present. Most of the species of marine origin in the Baltic Sea originate from a time when the sea was saltier, and since then they have had limited genetic exchange with their counterparts in fully marine waters. Due to its enclosed nature and relatively low biodiversity, the Baltic Sea is especially vulnerable to environmental pressures. Typical pressures occurring in sea the Baltic Sea include eutrophication, contamination, marine litter, the introduction and spread of non-indigenous species, underwater sound, fishing and hunting, as well as habitat loss and disturbance.
---
---
HELCOM's vision for the future is…
… a healthy Baltic Sea environment with diverse biological components functioning in balance, resulting in a good ecological status and supporting a wide range of sustainable economic and social activities.
---
HELCOM is…
… an environmental policy maker for the Baltic Sea area by developing common environmental objectives and actions;
… an environmental focal point providing information about the state of and trends in the marine environment, the efficiency of measures to protect it and common initiatives and positions, which can form the basis for decision-making in other international fora;
… a body for developing, according to the specific needs of the Baltic Sea, recommendations of its own and recommendations supplementary to measures imposed by other international organisations;
… a supervisory body dedicated to ensuring that HELCOM environmental standards are fully implemented by all parties throughout the Baltic Sea and its catchment area;
…a coordinating body, ascertaining multilateral response in case of major maritime incidents.