The HELCOM Correspondence Group on Pharmaceuticals (hereafter CG PHARMA) was established to:
provide a scientific background for the regional environmental policy regarding pharmaceuticals in the environment;
provide a scientific background of suggestions on regional actions to minimize environmental impact by release of pharmaceutical substances;
serve, in cooperation with PA Hazards of EUSBSR, as a platform for regional dialog on the various environmental aspects of the use of pharmaceutical substances and treatment of the wastes and other matters containing pharmaceuticals in the Baltic Sea region.
CG PHARMA was created on the initiative of PRESSURE 5-2016. Taking into account the scope of the problems raised by the Status report on pharmaceuticals in the Baltic Sea region and the request by HOD 50-2016 to elaborate measures addressing reduction of input of pharmaceuticals into the environment, the meeting suggested to establish an intersessional correspondence group to facilitate further HELCOM activities in this field. PRESSURE 5-2016 suggested a 3-year working period and agreed on a draft Terms of Reference for the group.
Deliverables (among others):
priority list of pharmaceutical substances posing a risk to the environment in the HELCOM area;
recommendations, guidelines and other regional documents regarding monitoring of pharmaceutical substances in the environment for consideration by State & Conservation Group;
overviews of the regional data, filling in informational gaps;
regional projects aimed at filling in gaps in knowledge on environmental risk from pharmaceutical substances;
suggestions for regional action to minimize environmental risk from pharmaceutical substances.
The work of CG PHARMA will be based on the findings of the Pharmaceutical Report and should take up recommendations therein, such as filling the data gaps that have been identified in the report.
In addition to the other tasks, CG PHARMA will coordinate activities related to elaboration of HELCOM core indicators on pharmaceutical substances through close cooperation with the HELCOM expert network on hazardous substances.
For more Information, Please Contact: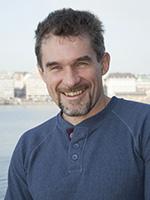 Mr. Dmitry Frank-Kamenetsky
Professional Secretary
dmitry.frank-kamenetsky@helcom.fi
(Pressure, Agri, MSP)
Tel: +358 40 630 9933
Skype: helcom68