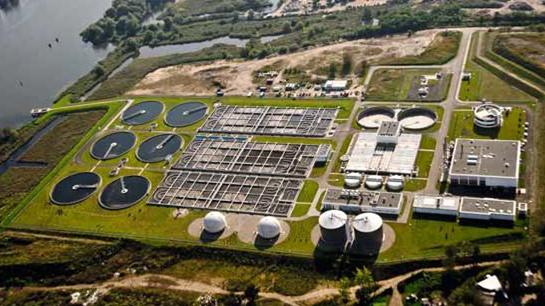 Photo: Water and Sewage Company Szczecin​
Improving municipal waste water treatment is a highly cost-efficient measure to reduce phosphorus loads, a major cause of pollution in the Baltic Sea.
Many cities in the Baltic Sea region have improved their treatment standards in recent years, and are meeting the requirements set by the EU Urban Waste Water Treatment Directive. HELCOM has recommended even stricter standards to save the sensitive marine environment of the Baltic Sea.
There are also hazardous substances in municipal and industrial waste water. There is growing interest and concern for these substances (including also pharmaceuticals in municipal waste water) and countries in the Baltic region are increasingly monitoring them. ​​
Groups and Projects