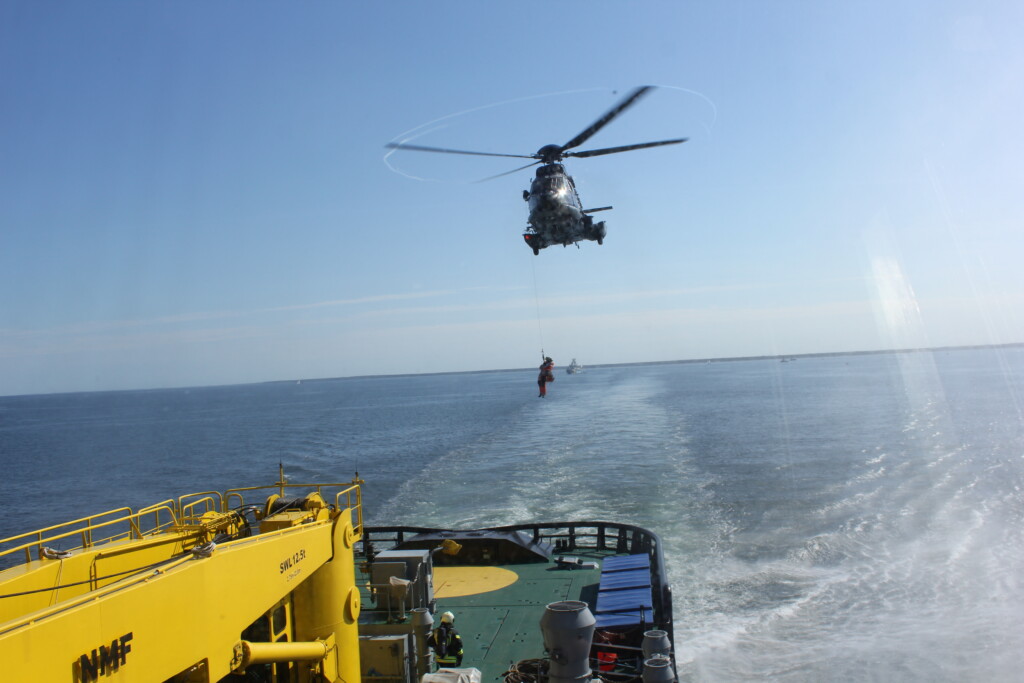 The annual international Baltic Sea pollution response exercise BALEX 2023 is set to take place in the Gulf of Riga and its coastal region from 30 August to 1 September 2023.
The exercise aims to test the coordinated operation of the Baltic Sea response fleet units in addressing pollution incidents at sea. It will involve 11 military and civilian vessels from eight Baltic Sea countries: Denmark, Estonia, Lithuania, Poland, Finland, Germany, Sweden, and Latvia. These vessels are equipped with specialized pollution recovery equipment.
The coordination of BALEX rotates annually between the Baltic Sea states, and this year the exercise is organised by the State Environmental Service of Latvia, in cooperation with the Latvian National Armed Forces Coast Guard Service, and the State Fire and Rescue Service.
The participating Baltic Sea states' agencies responsible for pollution response are aiming to enhance cooperation and communication among vessels carrying out the recovery of oil pollution at sea, examine the use of oil recovery equipment for shoreline the pollution incidents and the involvement of volunteers in rescuing animals.
BALEX 2023 will commence with a table-top simulation of an accident involving hazardous and noxious substances. The scenario is based on an actual accident where the engine room of a container ship caught fire near the Latvian coast in the Gulf of Riga.
During the second day of the exercise, practical drills will focus on an oil pollution accident and mitigating its impact in the Gulf of Riga and on the coast north of the port of Skulte. The scenario entails a fictional oil tanker grounding in the Gulf of Riga, leading to the spillage of diesel fuel, heavy fuel oil and marine fuel.
In parallel with BALEX on 31 August 2023, the Multipurpose Maritime Operation (MMO) led by the European Maritime Safety Agency (EMSA), which has been taking place in the central and eastern part of the Baltic Sea will be completed.
The annual international marine pollution response exercise in the Baltic Sea BALEX is held in accordance with the 1992 Convention on the Protection of the Marine Environment of the Baltic Sea Area (the Helsinki Convention). This convention mandates cooperative responses and preparedness among the Baltic Sea States for large-scale accidents. The BALEX exercise has been held every year since 1989.
---
For more information please contact Laura Mazmača, Senior Inspector, State Environmental Service of Latvia. Tel. +371 29544526, laura.mazmaca@vvd.gov.lv