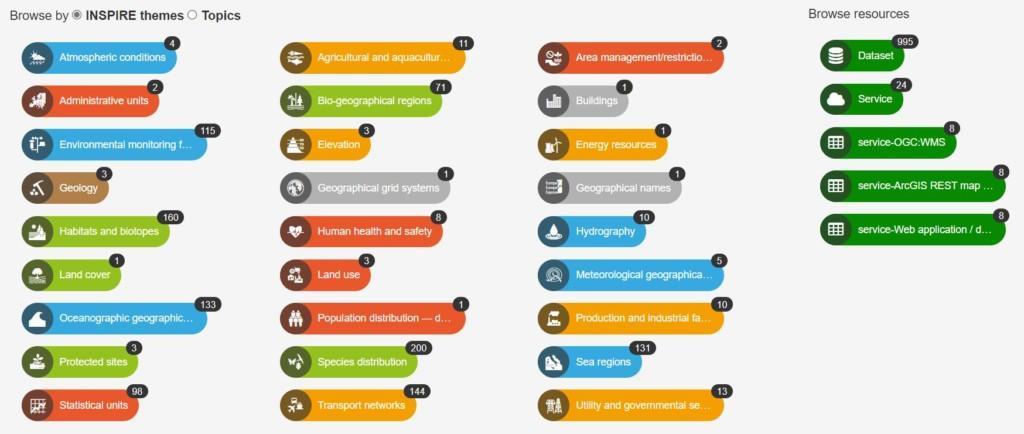 HELCOM has recently launched its revamped HELCOM Metadata Catalogue, a tool that provides context and background to the datasets in the HELCOM Map and Data Service, which contains Baltic-specific geospatial data ranging from status assessments to shipping density maps, and totalling up to more than 1,000 individual maps.
"With the new catalogue, our users can easily browse or search metadata records, such as information on data collection, lineage, attribute descriptions, date published, format, INSIPRE theme and so on, to quickly acquire context on the dataset and establish if it is relevant for their needs," said Matthew Richard, the HELCOM coordinator of the Baltic Data Flows project.
The updated resource now has an easy-to-use web interface to search geospatial data across multiple catalogues. The search provides full-text search as well as faceted search such as on keywords, resource types, organizations or scale. Users can easily refine the search and quickly get to the records of interest.
"The HELCOM Metadata Catalogue is now INSPIRE compatible in terms of metadata standards on HELCOM datasets," said Richard. "This is important to ensure compliance under the EU INSPIRE directive that aims to facilitate the harmonisation, sharing, and reuse of spatial datasets with multiple users and decision-makers across Europe."
The Metadata Catalogue is built on the latest stable GeoNetwork version 3.12, which is designed to manage spatially referenced resources that provides powerful metadata editing and search functions.
The HELCOM GeoNetwork implementation has been configured to be INSPIRE compatible in terms of metadata on datasets and contains a tool to validate metadata records against the INSPIRE validator. The INSPIRE validator and thesauri were used during development to ensure all metadata records are INSPIRE compliant. The metadata catalogue has also been configured for data harvesting to the 'data.europa.eu', and other relevant metadata harvesting initiatives.
The catalogue was updated as part of the Baltic Data Flows project, which seeks to enhance the sharing and harmonisation of data on the marine environment originating from existing sea monitoring programmes, and to move towards service-based data sharing. The project is being led by HELCOM and co-financed by the Connecting Europe Facility of the European Union.