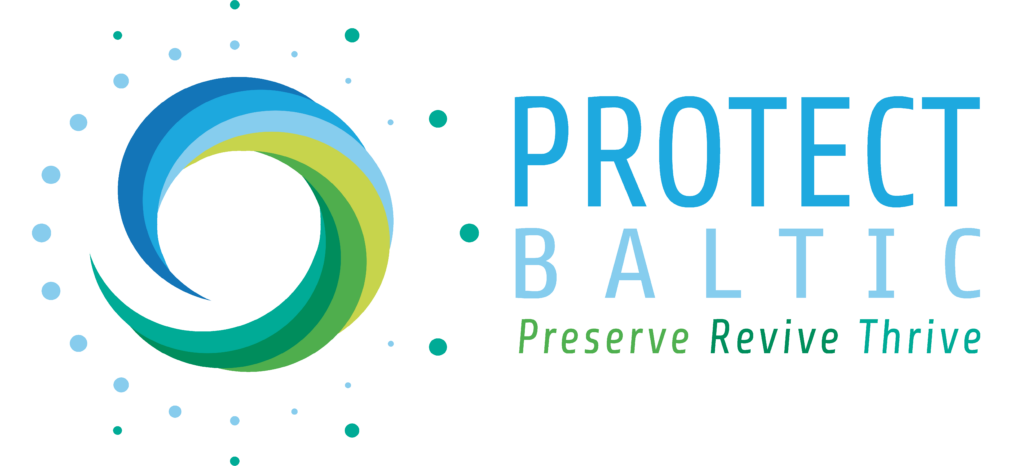 Today, we unveil the official PROTECT BALTIC website, a significant milestone in the Horizon Europe project. PROTECT BALTIC is a collaborative effort with support from 17 dedicated partner organizations and coordinated by the Baltic Marine Environment Protection Commission (HELCOM). The project aligns with the European Union's Biodiversity Strategy for 2030 and the EU mission to Restore our Ocean and Waters, which underscores the need for united actions to protect and revitalize marine and freshwater ecosystems and preserve their rich biodiversity.
PROTECT BALTIC is a direct response to the urgent need to expand marine protected areas in the Baltic Sea to 30%, with 10% under strict protection.
Three decades of concerted efforts have resulted in 14-17% of the Baltic Sea under protection, with minimal strict protection measures in place. The region now faces dual challenges, with the clock ticking to double the current coverage by 2030. However, efforts should not solely be placed on expanding the network, but on improving it.
With this urgency and scope in mind, the project has a crystal-clear mission: to employ strategic planning and ecologically relevant approaches for enhancing and optimizing the existing network of marine protected areas. The ultimate goal of these efforts is to deliver positive biodiversity outcomes.
To ensure the effectiveness and efficiency of forthcoming efforts, PROTECT BALTIC is committed to:
Developing a robust infrastructure and knowledge base for a data-driven, ecoregion-scale evidence base to inform strategic planning, measures, and long-term management.
Establishing a regionally agreed protection optimization framework to enhance governance and transboundary cooperation, including mutually agreed protection and restoration objectives.
Identifying the current baseline of protection efforts across the entire sea basin.
Pinpointing gaps in protection and restoration efforts by comparing the desired state with the current status.
Offering concrete, replicable support to empower Baltic Sea member states to strategically fill these gaps, harmonize their actions, and realize the full potential of protection and restoration efforts.
The launch of the website represents a significant step for the project, serving as a dynamic and comprehensive hub for a wide range of resources, information and tools that are integral for the project's mission. The website will be regularly updated with the latest developments, progress reports, and news related to PROTECT BALTIC so that users have access to real-time information on the project's progress and achievements.
For detailed information about the project and its progress, visit the newly launched website: https://protectbaltic.eu
Contact
Paul Trouth
Communications Coordinator, PROTECT BALTIC
paul.trouth@helcom.fi
+358 447106202
This news item was originally posted here.