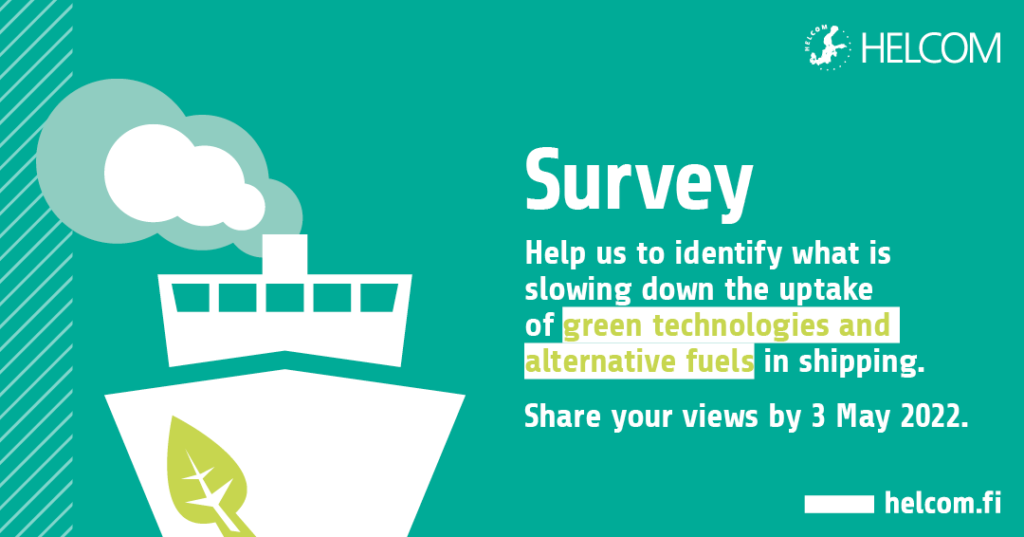 If you are or have been dealing with green technologies and alternative fuels in shipping, the HELCOM Green Team needs your help for identifying the main barriers, obstacles and challenges that are hindering their development in the Baltic Sea region. Share your views by 3 May 2022, using our survey.
The survey, which has been ongoing since 2018, is part of the HELCOM Green Team reporting mechanism that seeks to gather constant feedback from shipping stakeholders on green technologies and alternative fuels. The results, compiled once a year, are used to facilitate knowledge and information sharing among the private sector, decision makers and the general public, and to promote an early introduction of new technological solutions and alternative fuels.
The results of the 2022 compilation are due to be presented at the next HELCOM Green Team meeting. The outcome of this meeting will then be forwarded to the HELCOM Maritime Working Group with proposals for further action to be taken.
It should take you about 10 minutes to complete the survey. All answers are handled anonymously.