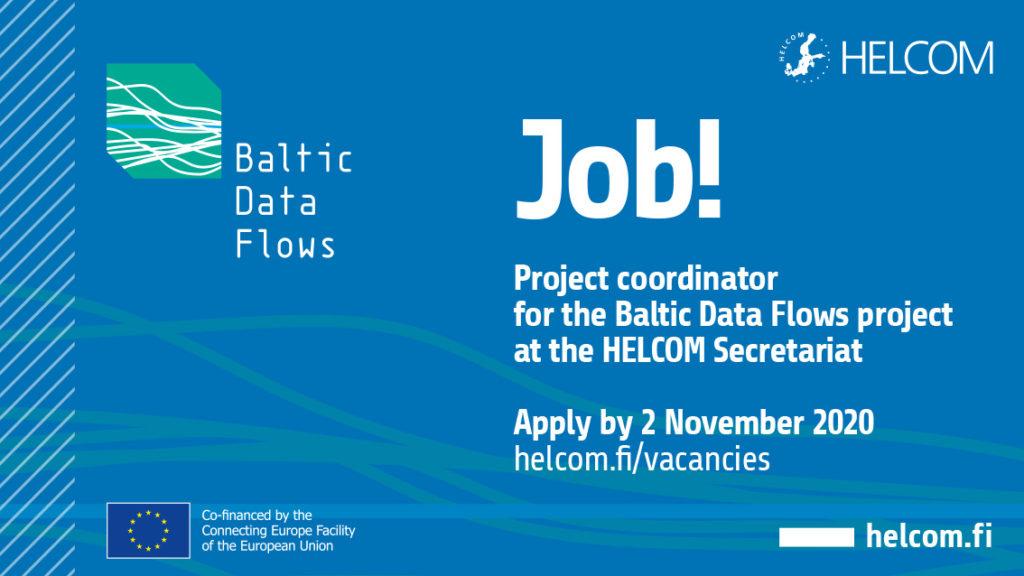 Please note: application closed
We are currently seeking to recruit an experienced professional and enthusiastic person to strengthen our team at the international HELCOM Secretariat in Helsinki, Finland, as a Project Coordinator for the Baltic Data Flows project.
The appointment is planned to be full time, starting preferably on 18 January 2021 through the end of the project on 30 September 2023. The monthly salary is 3.000 € per month. Please note that the HELCOM salaries are exempt from Finnish income tax.
The tasks are expected to be carried out independently. However, the Project Coordinator will cooperate with the HELCOM staff involved, who will provide comments and general guidance on the overall HELCOM framework.
The tasks require understanding of marine‐related data collection processes and the concept of public and distributed open data. The selected candidate is expected to familiarize herself/himself with the HELCOM data collection and harmonisation processes and practices as well as the objective and concept of the European Data Portal.
Please apply by 2 November 2020.