Mark your calendar: all results will be revealed at the Final Conference of the HELCOM BLUES project, held online on 17 January 2023. Registration for the event will be open next week.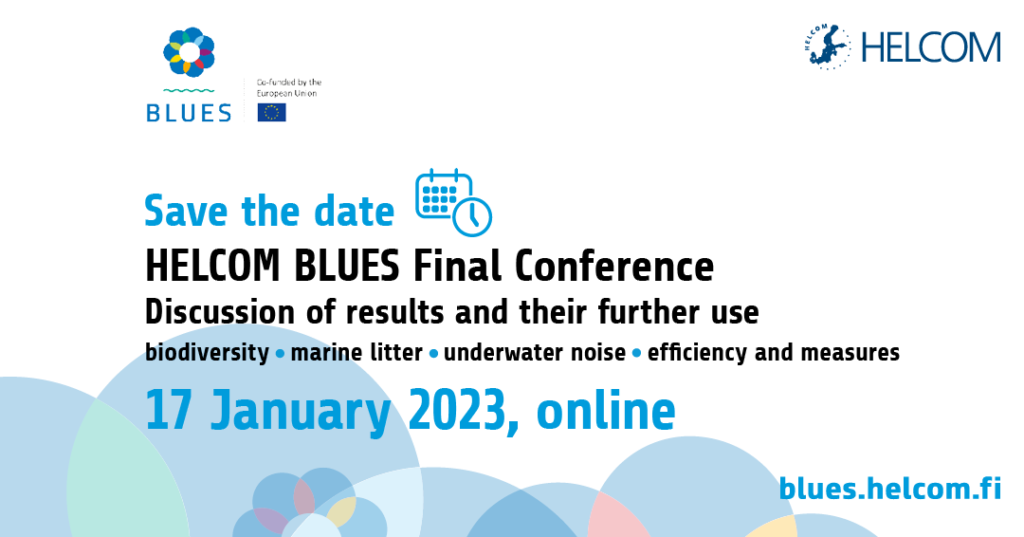 Biodiversity, marine litter and underwater noise have been the key focus areas of the project, along with the effectiveness of measures geared towards improving the state of the Baltic Sea and data accessibility. Most of the work will contribute to the next Holistic Assessment of the Baltic Sea (HOLAS 3), due to release later in 2023.
The Conference will also explain, how the results can and will be used and why they were created. There will be a recording of the event made available afterwards.
Stay tuned for more updates about the programme!