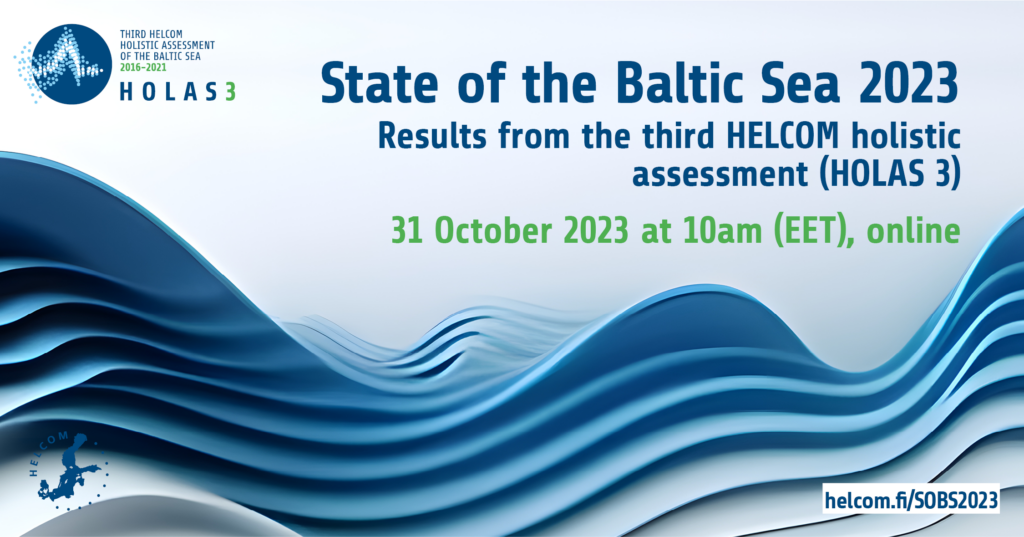 The third HELCOM holistic assessment (HOLAS 3) provides a comprehensive overview of the Baltic Sea's ecosystem health during the assessment period from 2016 to 2021.
On 31 October 2023, HELCOM will host an online event to mark the release of the much-awaited State of the Baltic Sea 2023 summary report. The summary report consolidates and integrates results from various assessment products within HOLAS 3, including five thematic assessments and the indicator reports.
The event will commence with a presentation of key findings from HOLAS 3, followed by a panel discussion on the results and their policy implications, titled 'Now that we know, where do we go?'. The discussion will be moderated by Gun Rudquist from the Baltic Sea Centre, Stockholm University. Audience is invited to submit questions for the panellists and HELCOM experts.
Speakers at the event include Rüdiger Strempel (HELCOM), Jannica Haldin (HELCOM), Lone Munk Søderberg (Danish Ministry of Environment), Dominic Pattinson (OSPAR), Michel Sponar (European Union) and Johanna Källén Fox (WWF).
For more information, please visit the event page. Advance registration is required. The event will also be recorded and made available online for those who cannot attend live.
Contact
Eeva Nyyssönen
Communication Secretary
eeva.nyyssonen@helcom.fi
+358 40 6473996