Horizontal Action Spatial Planning
EU Strategy for Baltic Sea Region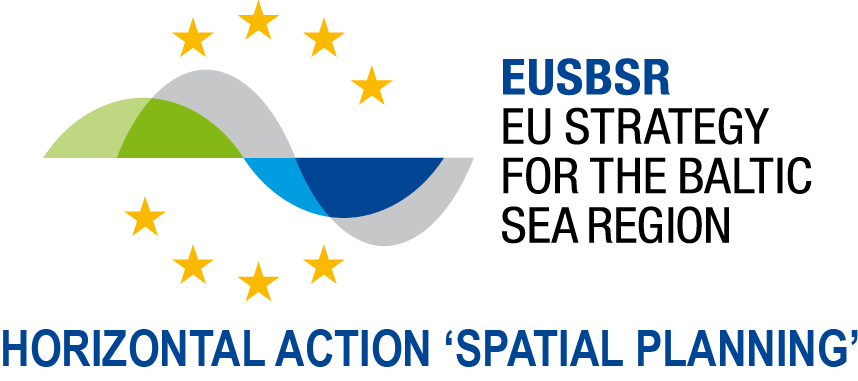 The European Union Strategy for the Baltic Sea Region (EUSBSR) is a macro-regional strategy, which aims at reinforcing cooperation within the region and promoting a balanced development in the area. The EUSBSR is divided into three objectives which represent the three key challenges of the Strategy: saving the sea, connecting the region and increasing prosperity. The objectives guide an array of Policy Areas which are specific areas for macro-regional cooperation. The Policy Areas are implemented by regional stakeholders through detailed actions and flagship projects.
The Strategy also includes Horizontal Actions which function in parallel with the Policy Areas and have a cross-cutting approach on objectives, sub-objectives, policy areas, horizontal actions and flagship projects. The Horizontal Actions complement the objectives and Policy Areas.
Horizontal Action Spatial Planning
The EUSBSR has attributed HELCOM and Vision and Strategies around the Baltic Sea (VASAB) a prominent role in promoting maritime spatial planning (MSP) in the Baltic Sea region together with other stakeholders according to the Horizontal Action "Encouraging the use of Maritime and Land-based Spatial Planning in all Member States around the Baltic Sea and develop a common approach for cross-border cooperation" (HA Spatial Planning).
HA Spatial Planning consists of two thematic parts – MSP and land based spatial planning. HELCOM jointly with VASAB is the Horizontal Action Coordinator on MSP. The joint HELCOM-VASAB Maritime Spatial Planning Working Group acts as the Steering Committee for the HA Spatial Planning. More information about roles and responsibilities of the involved actors is available here.
The target of HA Spatial Planning is to draw up and apply maritime spatial plans throughout the Baltic Sea Region by 2020/2021 which are coherent across borders and apply the ecosystem approach.
The Regional Baltic MSP Roadmap 2013-2020 will guide the work to achieve the target.
A brochure on HA Spatial Planning can be downloaded here.