New era for tackling marine litter in the Baltic
Why is the recently adopted Regional Action Plan for Marine Litter important? Stefanie Werner, German expert from Federal Environment Agency gives insight.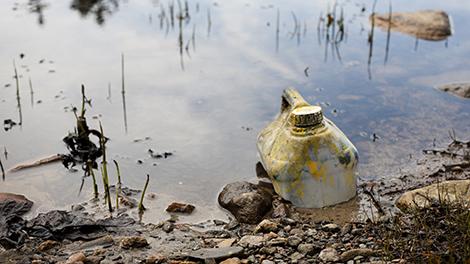 Beautiful views, sunny summer days, beach life and cruise opportunities attract the crowd to Baltic seaside. However, the conditions of the Baltic waters and shores are not as idyllic as one might hope. Even if beach litter would not be that prominent, the quality and safety of the shore and seawater alike are compromised by household disposals, waste waters and shipping discharges ending up in the marine ecosystem.

Just at the start of this summer's beach and cruise season, HELCOM action planfor tackling marine litter in the Baltic Sea region was officially adopted.
"I am very pleased about the adoption of the action plan for litter, exactly as scheduled by the HELCOM Ministers in 2013. The next phase is also rather critical as all the coastal countries will start implementing the actions they have committed themselves for", says Monika Stankiewicz, Executive Secretary of HELCOM.
Why Baltic litter is addressed now?
Baltic Sea is known for busy traffic at sea and high population in the catchment area, both raising the risk for considerable amounts of marine litter.
In the Baltic Sea region, the more invisible littering – under, or above, the surface – has already been tackled for long, for instance in the much improved management of waste water and discards from ships. Already by the 1990s HELCOM launched the "Baltic Strategy on Port Reception Facilities for Ship-generated Wastes" which introduced a "No Special Fee" system for Baltic Sea Ports, meaning that all waste fees are already included in the harbor fees.
The emerging concerns on ghost nets, hazardous substances and micro plastics have been the wake-up call for creating the joint HELCOM scheme to combat the litter challenge.
"Not long ago, marine litter was not regarded as a serious problem for the Baltic Sea. That changed due to various reasons," says Stefanie Werner, an expert on marine litter from Germany leading the preparation of the HELCOM marine litter action plan.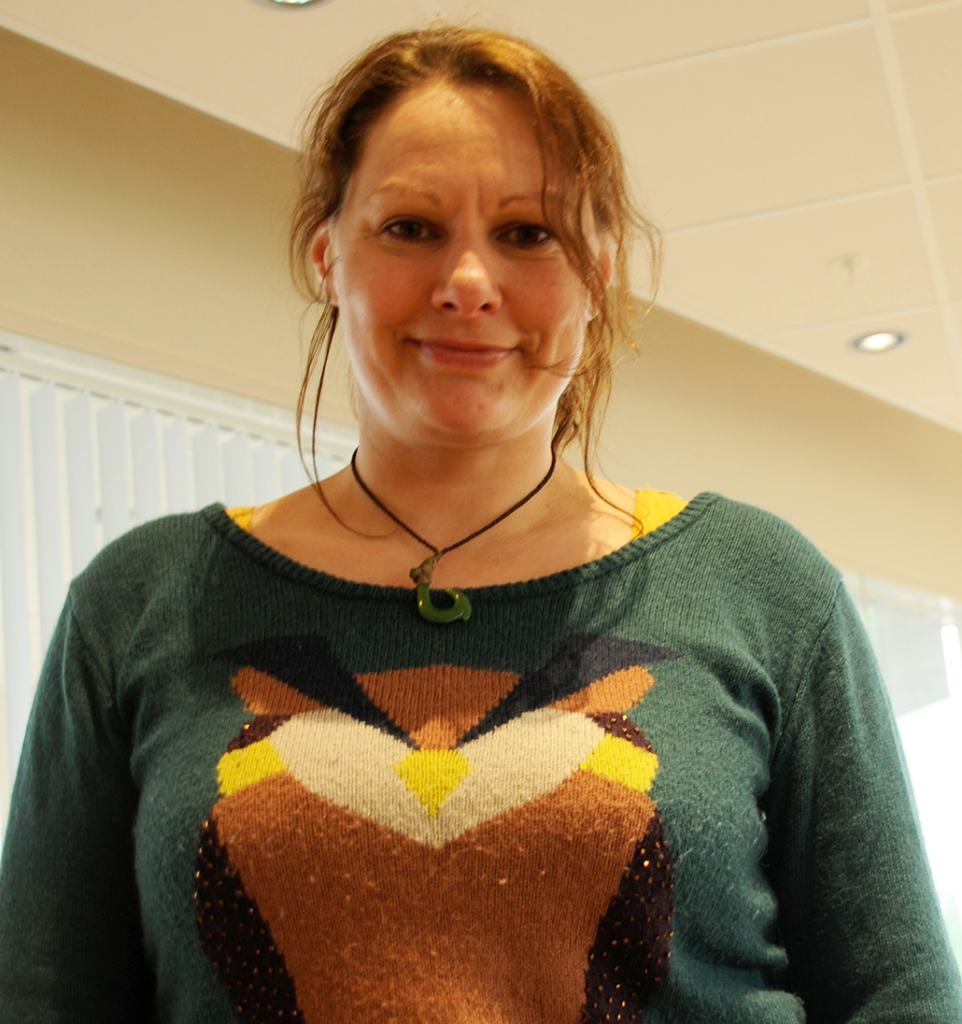 "Beach litter pilot projects, such as MARLIN in 2013, proved that significant numbers and amounts of litter along the Baltic Sea beaches are found, comparable in volume to other sea regions. Other studies became available, e.g. with regard to findings of micro plastics in sediments and water column of the Baltic Sea. Marine Litter Actions Plans for other European seas such as the North-East-Atlantic under OSPAR were adopted, demonstrating a range of actions which were applicable in other sea regions, too. Moreover, EU Marine Strategy Framework Directive came into place demanding an assessment of the state of pollution with marine litter and setting up of coherent monitoring by EU Member States," Werner continues.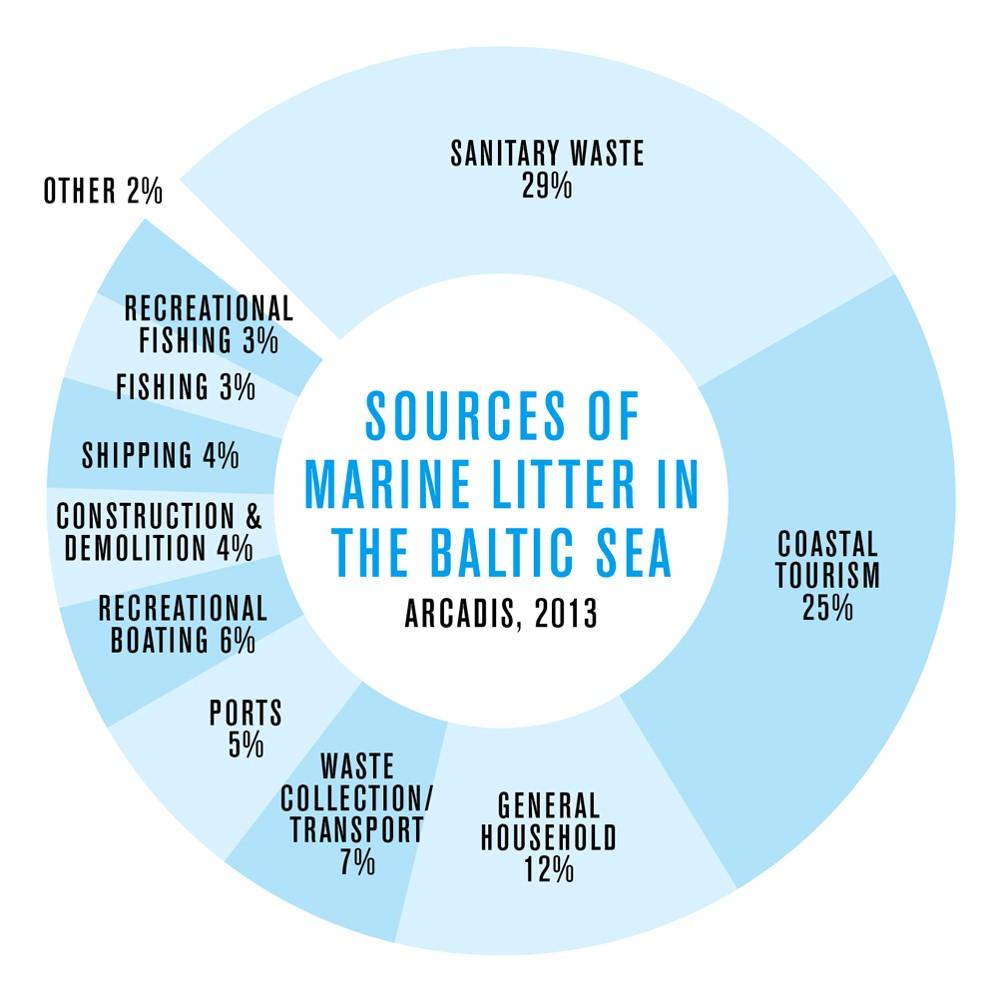 More than meets the eye
Marine litter is not only an aesthetic problem – it also threatens human health and safety and has harmful impacts on marine organisms. It comprises of variety of materials and objects and the most harmful ones are the non-degradable items – mainly plastics – and hazardous substances.
"Litter in the marine environment is known to have negative effects in 663 species globally – more than half of these ingest or become entangled in plastic litter. Moreover, components of ingested litter items may be toxic or develop endocrine effects. Hence there is also a risk of pollutants accumulating in the marine food web," Ms. Werner says.
"Furthermore, marine litter especially in the micro size class of smaller than 5 millimeter can act as a transport medium for pollutants, invasive species and pathogens. I perceive these alarming results as strong reasons to act immediately without any further delay."
Sea litter is a global concern
The first reports on marine litter date back to the 1960s. Plastics still are the major type of debris and as the global plastics production has kept growing for over half a century, the world's marine litter problem is not likely to diminish any time soon.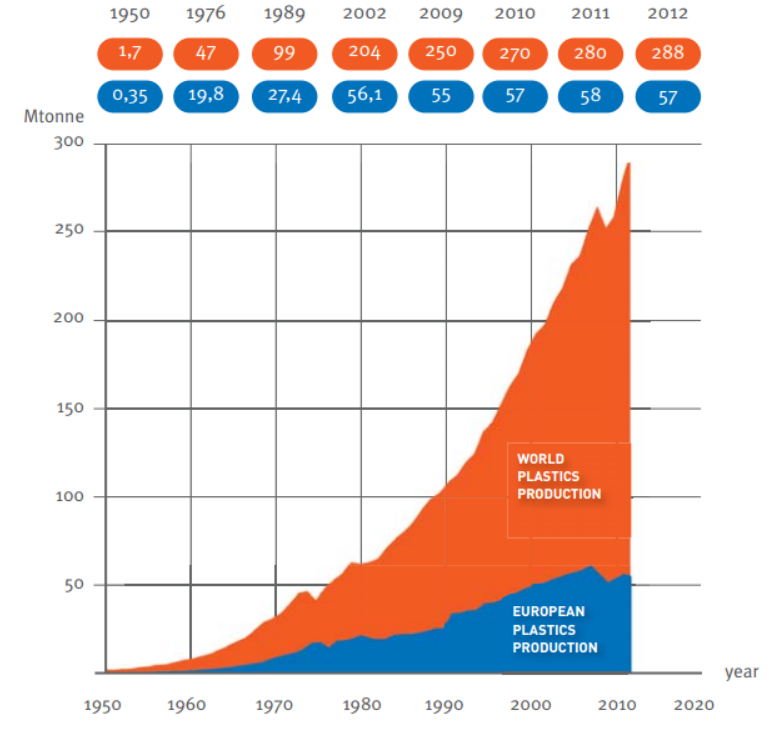 "According to scientific estimates, each year up to 10 percent of global plastics production, which is estimated to account for 299 million tons in 2015, ends up as marine litter," says Werner.
The difficulty with plastics is their wide consumption and resistance in environment. Instead of degrading, the litter settles in the surroundings. Aggregated garbage patches in the ocean and ´plastic beaches´ are infamous examples of the worldwide problem of marine litter.
Another evidence of the plastic challenge is case of rubber ducks, or so-called `Friendly Floatees`, which were spilled from a cargo ship into the Pacific Ocean back in 1992 and have travelled the world ever since. These floatees have represented the durability of plastic waste in the seas and oceans – it shall stay there until removed. As removal is often highly complex and costly, prevention of waste ending up in the sea – also through general awareness raising and changing behavior – has key role in reducing marine litter.
Regional Action Plan for Marine Litter
The Ministerial decision of developing a Regional Action Plan for Marine Litter took place in 2013, to reach a significant reduction of litter by 2025, compared to 2015. The time was finally ripe to start hands-on work on this complex, cross-sectorial issue.
"The problem of marine litter is very complex in nature and the list of actions have been derived through the involvement of a wide range of related experts e.g. from the fishing, shipping, sewage and stormwater handling, waste management and cosmetic sector", says Stefanie Werner.
"Especially the in-depth discussions with a wide range of experts at various workshops and drafting groups has led to the successful adoption of the HELCOM action plan this summer. It now needs dedicated lead parties to implement the actions as laid down in the plan with full commitment", she continues.
The action plan will be carried out in 2015–2025 by HELCOM member states.
"The plan includes regional cooperation actions and gives free hands for national actions that can be chosen and implemented based on local conditions and relevance. HELCOM urges any concerned parties to start the work immediately and live up the challenge", says Ms. Stankiewicz of HELCOM.
Prevention over removal
While actions to remove litter obviously have their place in the new HELCOM plan, better prevention of waste ending up in the ecosystem would probably be a more effective way to reduce the environmental burden. HELCOM action plan picks up plenty of solutions to address generating waste in the first place, as well as educating the public of more sustainable practices.
"One important requisite for more sustainability in the manufacture of plastics itself lies in 'smart' product design," Stefanie Werner describes.
"Although there are only relatively few basic plastics, or polymers, many of the additives used in the production can greatly impair their recycling or, result in more down-cycling than eco-effective recycling. A reduction of the use of hazardous substances in plastics production might help in recyclability. Product design should focus on maximum product persistence, to avoid the decline of non-renewable natural resources and to put into effect a general limitation on the production of new plastics. The repair of plastic products is often economically unprofitable – or not even technically possible. Furthermore, a fundamental change would be desirable in the use of plastics usage, for example with take-away food", Werner continues.
"One group of actions is about education and outreach on marine litter, extending from developing educational material for professional seafarers including fishermen, to a systematic follow-up of implemented actions by HELCOM members. This is highly welcome as one key role of HELCOM is to raise awareness about Baltic marine environment", concludes Ms. Stankiewicz of HELCOM.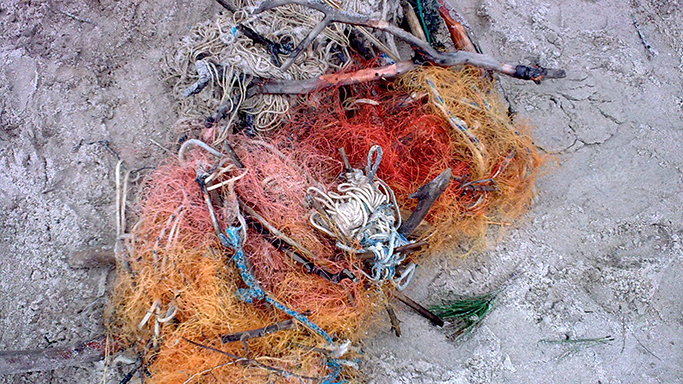 Where do we go from now
The next challenge is to ensure that all Baltic coastal countries live up to their fresh commitment, and further specify and implement the agreed actions on litter mitigation.
Stefanie Werner states that, "As they stand at the moment, the actions of the HELCOM marine litter plan point out the important fields for which specific measures now have to be developed. Only when these measures lead to visible reductions of litter in the Baltic Sea environment, we can prioritize them in terms of their effectiveness."
Another goal is to support already ongoing activities and further develop innovative ideas on marine litter and Baltic Sea environment.
Now when attention to marine litter has been on a recent rise in European and global levels, particularly within European Union as well as United Nations, it is high time for the Baltic region to step in and start solving the problem.