HELCOM Meeting Portal sign up instructions
Please note: In order to be able to complete the sign up to our meeting portal, acceptance of HELCOM Privacy policy is required. Please view the Privacy policy here.
1) First time access
When accessing the HELCOM Meeting portal for the first time, you will need to sign up by filling in the registration form with your user information. In the "HELCOM Groups" field, include all HELCOM groups that you wish to have access to.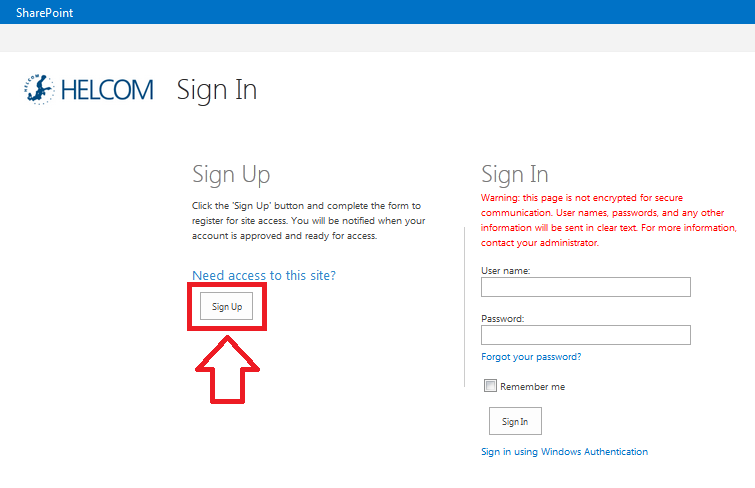 2) Completing registration
After completing the registration form, press "Finish" to send the information. You will receive email notification titled "You have successfully registered to the HELCOM Meeting portal site". This means that your registration is under review:
Note: At this stage it is already possible to log in with user name and password, but restricted content is not yet available.

3) Review and approval of your registration
After registration, the registration will be reviewed and approved by the Secretariat. When approved, you will receive email titled "Your registration to the HELCOM meeting portal has been approved". Once your registration is approved, you will be able to login and access restricted content such as meeting documents prior to the meeting.
If you are not able to access meeting documents under specific meeting, and see the following text
"Web Part Error: Access denied. You do not have permission to perform this action or access this resource."
this means that you do not have access to the document meeting library yet. If you are signed in and still see this message, contact the HELCOM Secretariat (contact point should be the person who sent the invitation to the meeting) and ask for access to the specific meeting site documents.