HELCOM Cooperation Platform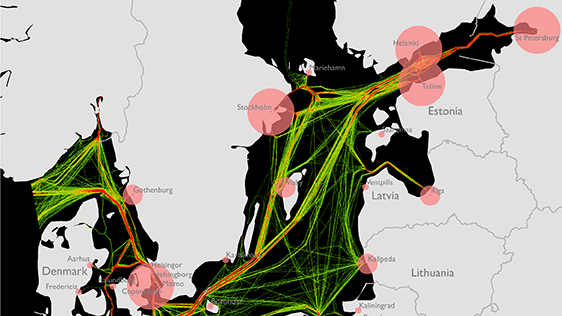 Cruise ship visits per city and density of traffic. Source: HELCOM Overview 2014.​
In anticipation of declaring the Baltic Sea as a special area for sewage by IMO, which eventually happened in 2011, HELCOM set up the Baltic Sea Cooperation Platform on port reception facilities (PRF) for sewage.
The Cooperation Platform has during 2010–2013 involved the shipping industry, technology providers, ports and national authorities for discussions on outstanding issues around the improvement of sewage PRFs in the region. The outcomes have been reported to HELCOM Maritime group where the competent national administrations of the Baltic Sea countries have provided their input.
By 2013, the work of this Cooperation Platform resulted in the document "HELCOM Interim Guidance on technical and operational aspects of sewage delivery to port reception facilities" which was adopted by the HELCOM 2013 Ministerial Meeting. The Guidance outlines current best practices as well as outstanding issues in terms of PRF improvements
The list of open issues in this document has been considerably shortened during PRF cooperation work 2013–​2014. The Platform was renamed into "HELCOM Cooperation Platform on Special Area According to MARPOL Annex IV" at the 16th Meeting of the Maritime Group.